Another Poll Shows GOP Dominating Generic Ballot
Did you know the Real News Feed homepage has 60 new headlines every 24 hours? Click here to check it out!
The 2022 midterms are set to be a blowout in favor of Republicans.
A new poll from the Trafalgar group found the GOP dominating the generic ballot.
Even though the poll did oversample Democrats 55.7% of respondents said they would vote for the Republican candidate in 2022.
Only 42.2% said they would vote for the Democrat. 
Here is the poll: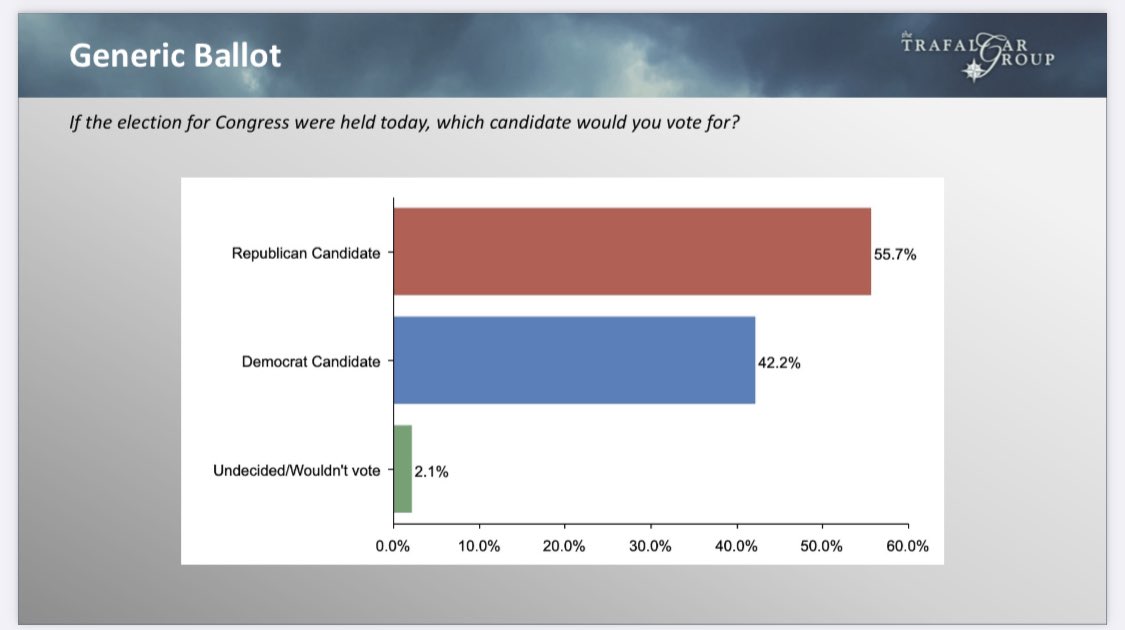 The latest poll from the Trafalgar Group showed that Republicans have a commanding 13 point lead over the Democrats on a generic ballot, in an election year in which Republicans look to regain the majority in the House and Senate.

The poll showed that 55.7 percent of the likely general election voters said they would vote for the Republican candidate, while only 42.2 percent said they would vote for the Democrat candidate. There was 2.1 percent who said they were undecided or would not vote.

The poll was conducted between January 12 and 15, with the survey questions asked to 1077 likely general election voters, with a margin of error of plus or minus 2.98 percent. The poll also showed a confidence rate of 95 percent.

However, while the poll is in favor of the Republicans, it sampled more Democrat respondents than Republican and non-partisan. The poll had 39.3 percent Democrat respondents, 35.6 percent Republican respondents, and 25.1 percent "non-partisan" or "other" respondents.
28 House Democrats have already retired expecting a red wave in 2022.