Trump Releases Memo For Legal Argument On Executive Privilege
Earlier today it was reported that Trump was suing the sham Jan 6th committee and the National Archives over executive privilege.
Former President Donald Trump is suing the House select committee probing the events surrounding the Jan. 6 Capitol breach.

He's also suing the Natiuonal Archives, looking to block release of White House records from his administration that relate to the Capitol attack.

According to Politico, the ex-president's lawyers filed suit on Moinday in district court in Washington, denouncing the Jan. 6 probe as a "vexatious, illegal fishing expedition." Trump's suit names as co-defendants the chairman of the Jan. 6 panel, Democrat Rep. Bennie Thompson of Mississippi; the committee itself; the srchives; and national archivist David Ferriero, said Politico's report.

The former president sought to claim executive privilege in connection with documents sought by the investigative panel. But the Biden administration has rejected those claims.
Now, we have this.
Trump has released a memo for the lawsuit.
NEW!

Memo on President Donald J. Trump's Lawsuit to Defend Executive Privilege, U.S. Constitution pic.twitter.com/LsLyJbbA6s

— Liz Harrington (@realLizUSA) October 18, 2021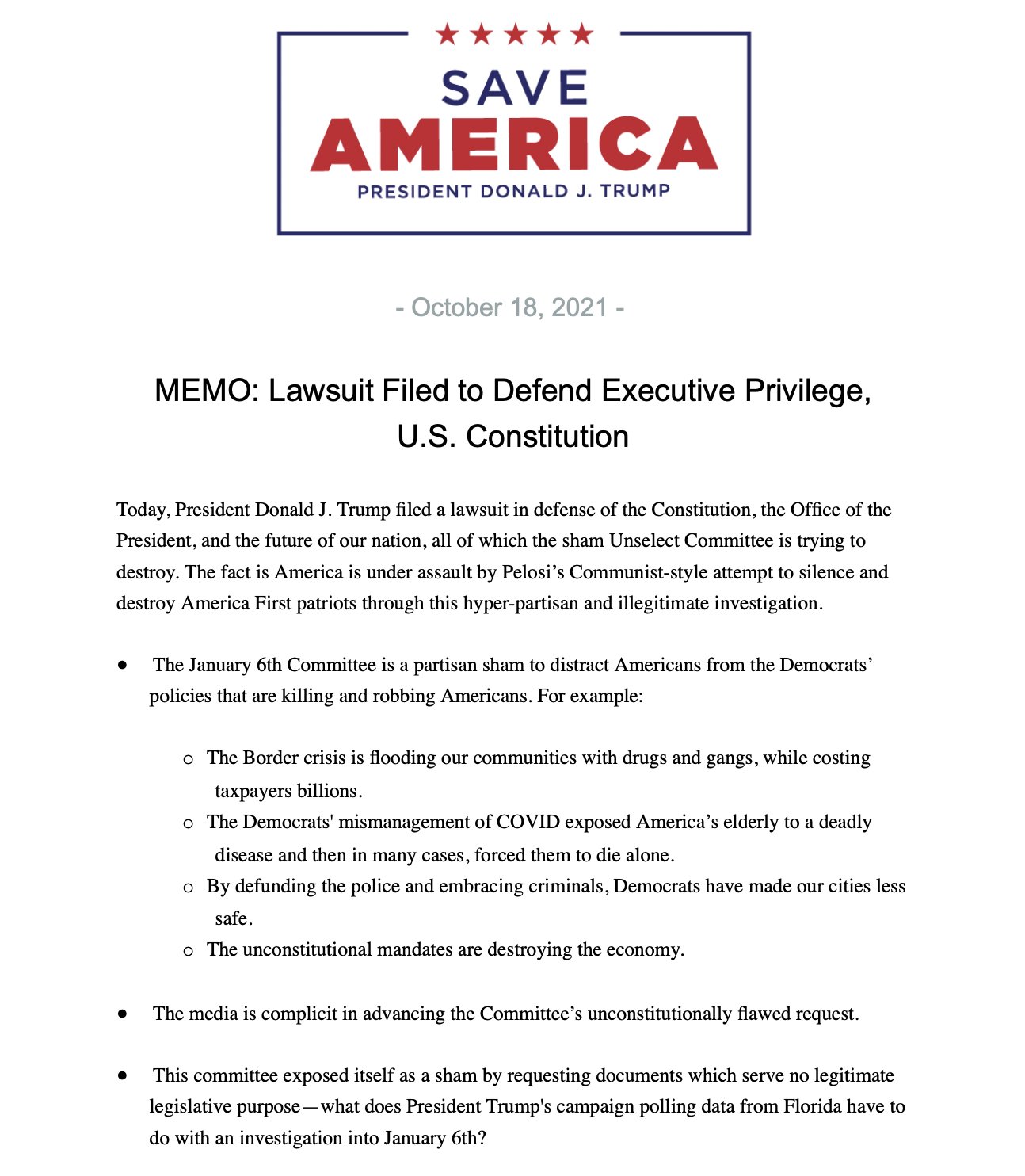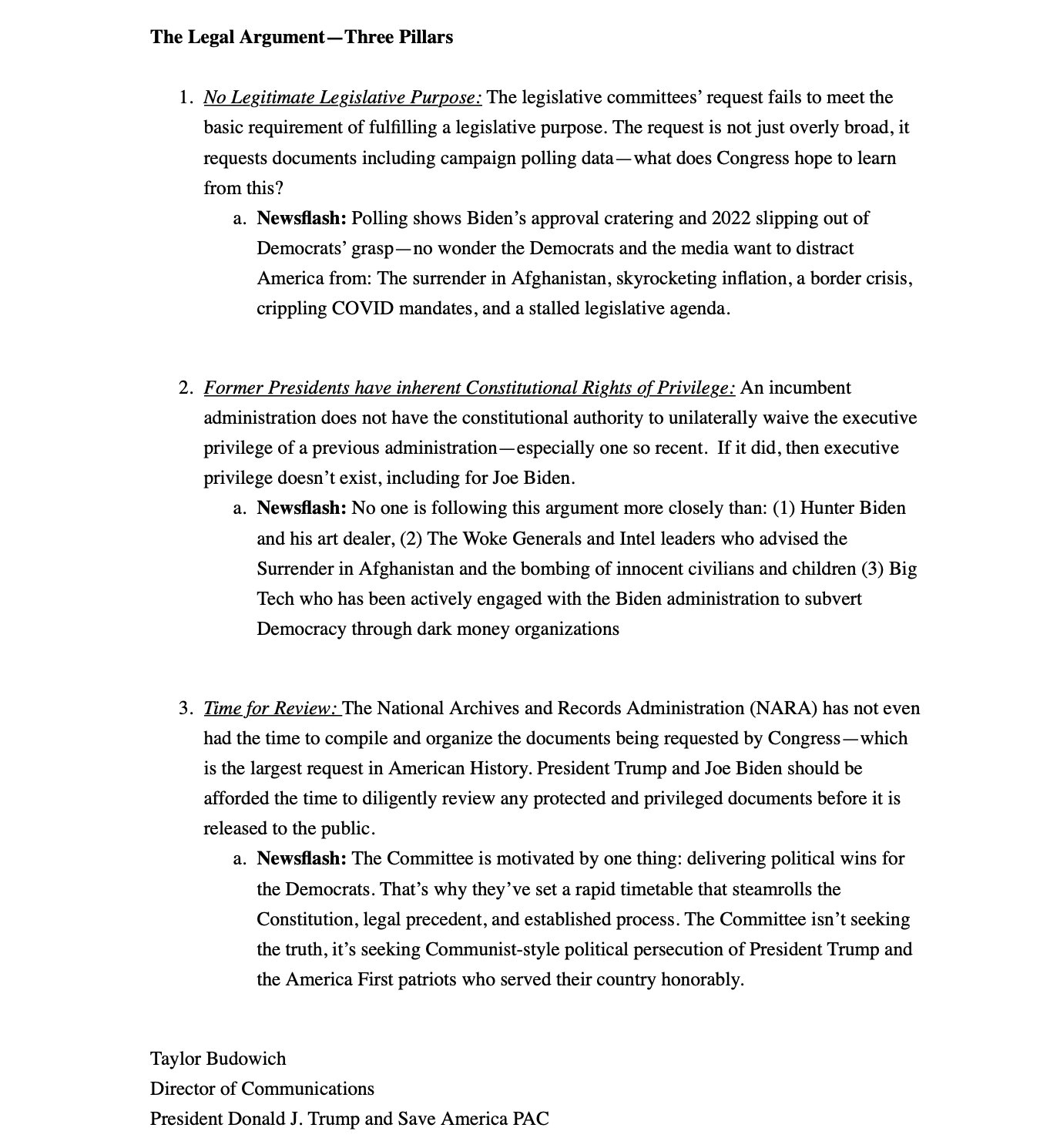 Join the conversation!
We have no tolerance for comments containing violence, racism, profanity, vulgarity, doxing, or discourteous behavior. Thank you for partnering with us to maintain fruitful conversation.